Vintage Sewing Ephemera and Printables
I've had a sewing themed junk journal on my list of junk journal themes for some time now. I've had all sorts of ideas about ribbons, threads and lace. Maybe some corset cards, and a few vintagey images of old fashioned sewing machines. And buttons and thimbles…and on and on.
I hadn't really gotten started collecting the ephemera and printables I would need for it until recently, however. And as I started collecting I realized there are probably lots of you that have also dreamed of a vintage sewing theme and might like to know where to find some vintage sewing ephemera and printables.
So I've put this list together for you, and hopefully it helps with your next journal project!
(Transparency note: I often link to resources in my blog posts that I believe are useful and these are sometimes affiliate links. That means if you choose to purchase through my links, I may make a small commission with no extra charge to you.)
These gorgeous sewing machine trade cards. I've saved so many of them and I just can't get over how gorgeous they are. For those of you that are already members, I've uploaded quite a few to the resource library (if you're interested in joining our VIP newsletter, you'll get free access to the resource library – sign up here!)
There's an entire sewing themed junk journal kit on the Compass and Ink Etsy shop called the Dressmaker:
These gorgeous collages created by ArtsyBee!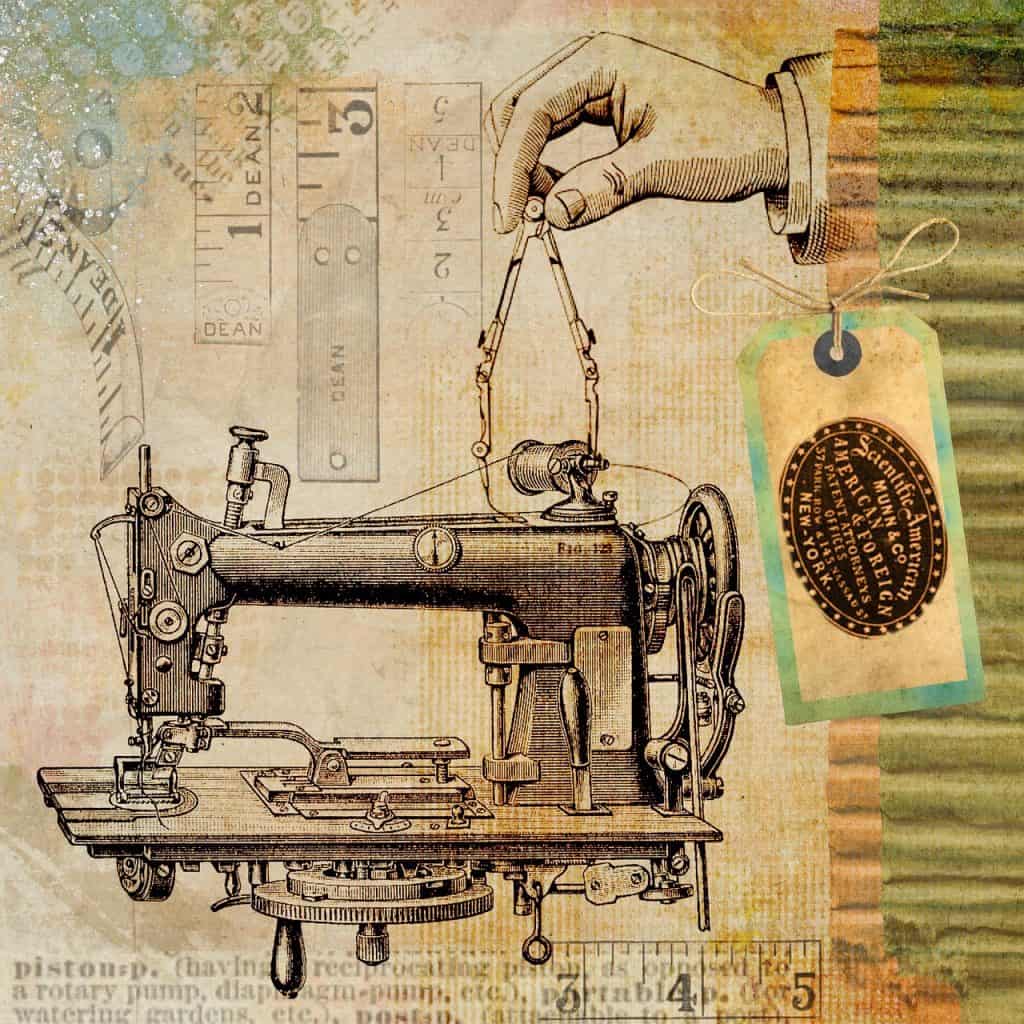 These beautiful pieces of vintage sewing related clip art:
There are also some gorgeous kits over on Etsy that I can't wait to try out. (I'll be sure to share the final projects here when I'm finished!)
Like this vintage sewing scrap pack by My Porch Prints.
This vintage sewing digital journal kit by ArtyMaze.
Do you have other favorite sewing junk journal kits on etsy or ephemera that you'd love to share? Feel free to share in the comments!
Like it? Pin it for later: