Halloween is just around the corner, and I'm already dreaming up some of my Halloween junk journals for this year. If you're like me, you've probably already been hunting for Halloween junk journal printables and ephemera. I've started gathering some of the things I want to use and accumulating a list of printables and ephemera that I'm excited to try out. So today, I thought I'd share some of that list with you!
(Transparency note: I often link to resources in my blog posts that I believe are useful and these are sometimes affiliate links. That means if you choose to purchase through my links, I may make a small commission with no extra charge to you. For more info you can read more in my privacy and disclosure policy.)
Halloween Junk Journal Printables & Ephemera
Etsy Kits
Etsy is full of Halloween junk journal kits, scrap packs, and ephemera. There's this spooky Hallowed Gothic kit by Calico Collage, a warm fallish kit by Screech Owl Studio, these Halloween envelopes by Vectoria Designs and this huge Halloween ephemera pack from My Porch Prints.
Compass & Ink Halloween Junk Journal Printables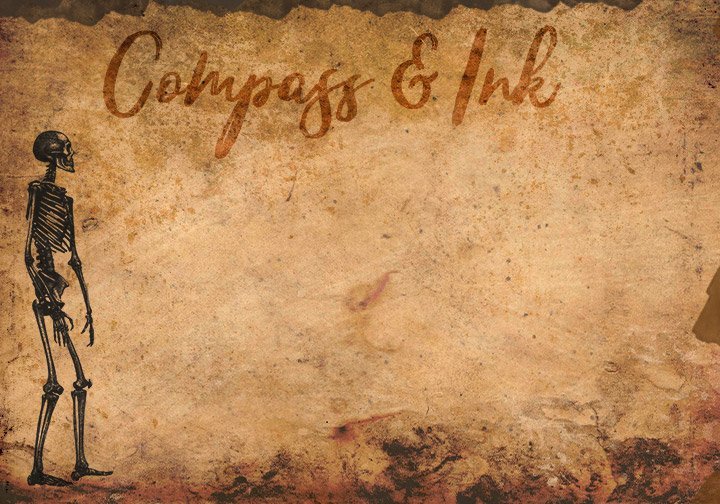 Want more free printables? Join the Compass & Ink Newsletter. You'll get access to junk journal tutorials and tips as well as our Resource Library which is has free junk journal printables and ephemera!
Creative Market Kits and Ephemera
These Halloween Vintage Graphics! I've got all kinds of ideas on how to incorporate them into some of my journals, andhow I might be able to create a few printables in the process.
Loading Preview…
Powered by Creative Market
These gorgeous Halloween patterned papers from Digital Curio. They would make awesome pages in any Halloween journal, and would be fantastic for collaged tags too.
Loading Preview…
Powered by Creative Market
Ephemera
As always, the Graphics Fairy has tons of great images and ephemera. I'm particularly fond of this witchy Halloween card, but she has tons more over on her site.
Then there's these Halloween post cards. So quirky and I love them…
And another:
And how adorable is this one?
Still learning how to make junk journals? Check out our step by step guide on how to make a junk journal!
Have you made a Halloween junk journal yet this year? Do you plan to? Let me know in the comments!
Like this and want to save it for later? Pin it!